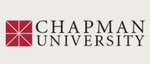 Title
A New Golden Age in International Higher Education: Challenges and Successes during the Pandemic and Beyond
Description
This is the introduction to the book Impacts of COVID-19 on International Students and the Future of Student Mobility International Perspectives and Experiences. These authors edited the book and also wrote the epilogue, "What's Next? A New Era".
Publication Date
9-28-2021
Disciplines
Educational Assessment, Evaluation, and Research | Epidemiology | Higher Education | International and Comparative Education
Recommended Citation
Bista, K., Allen, R. M., & Chan, R. Y. . (2022). A new Golden Age in international higher education: Challenges and successes during the pandemic and beyond . In K. Bista, R. M. Allen, & R. Y. Chan (Eds.), Impacts of COVID-19 on international students and the future of student mobility: International perspectives and experiences (pp. 1-12). Routledge.
Copyright
Selection and editorial matter: The editors. Individual chapters: the contributors.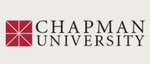 COinS