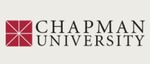 Title
Hate Groups or Street Gangs?: The Emergence of Racist Skinheads
Description
"This chapter examines the early development of Southern California skinheads (1981-1985) in relation to the larger sociohistorical context of gang formation. Racist skinheads are shown to parallel conventional gangs along three dimensions: (1) organizational structure, (2) territoriality and group conflict, and (3) participation in nonspecialized criminal activity."
Disciplines
Place and Environment | Politics and Social Change | Race and Ethnicity | Regional Sociology | Social Control, Law, Crime, and Deviance | Social Psychology and Interaction | Sociology of Culture
Recommended Citation
Simi, P. 2006. Hate groups or street gangs?: The emergence of racist skinheads. In J. Short Jr. & L. Hughes (Eds.), Studying youth gangs (pp. 145-159). Walnut Creek, CA: AltaMira Press.
Copyright
Rowman & Littlefield/AltaMira Press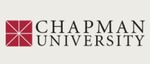 COinS