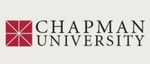 Title
Alien Attraction: The Subculture of UFO Contactees and Abductees
Description
Bader details the history of alien contact and abduction stories, then probes into the two sides of the UFO subculture: contactees vs. abductees. Contactees tend to view alien encounters positively and often imbue them with themes of the sacred, while abductees report nonconsensual and negative encounters, often involving humiliating medical procedures. He delves into the different types of aliens reported by those who claim to have made contact, as well as claims of inserted implants and breeding experiments. Finally, he examines the evolution of the UFO subculture and the growing reflection on mankind's relationship to its supposed alien visitors, as well as the sociological factors that draw people into the UFO subculture.
Publisher
Pine Forge Press
Keywords
aliens, alien abductions, UFOs, subcultures
Disciplines
Other Sociology | Social Psychology and Interaction | Sociology | Sociology of Culture
Recommended Citation
Bader, C. (2007). Alien attraction: The subculture of UFO contactees and abductees. In E. Goode (Ed.), Extreme deviance. California: Pine Forge Press.
Copyright
Pine Forge Press/Sage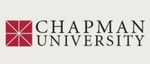 COinS