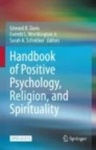 Description
Humans have long been interested in relations among religion/spirituality (R/S), positive psychological constructs, and physical health. Furthermore, many religions attempt to influence behavior through health-related prescriptions about food choices, sexual activity, substance use, and resting. Similarly, positive psychological constructs have been discussed in light of their presumed benefits on both mental and physical health (Ryff & Singer, 1998). However, R/S and positive psychological constructs have only recently become objects of scientific investigation of their associations with physical health.
Disciplines
Health Psychology | Medical Humanities | Other Medicine and Health Sciences | Other Psychiatry and Psychology | Other Psychology | Other Religion | Psychological Phenomena and Processes
Recommended Citation
Masters, K.S., Boehm, J.K., Boylan, J.M., Vagnini, K.M., Rush, & C.L. (2023). The scientific study of positive psychology, religion/spirituality, and physical health. In: Davis, E.B., Worthington Jr., E.L., Schnitker, S.A. (eds) Handbook of Positive Psychology, Religion, and Spirituality (pp. 329-343). Springer. https://doi.org/10.1007/978-3-031-10274-5_21
Creative Commons License


This work is licensed under a Creative Commons Attribution 4.0 License.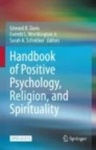 COinS