Preview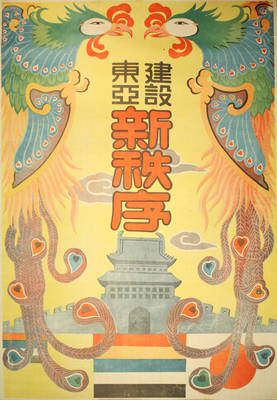 Subject—Topics
World War II; Propaganda
Description
Propaganda poster, in Chinese, produced by Japanese-sponsored governments in China during Sino-Japanese War (1937-1945). These governments were established by major Japanese military commands, and posters were used to promote cooperation between Chinese and Japanese. English translation is "Build new order in East Asia." Chinese: 建設東亞新秩序.
Contributors
Translations made by Tanya Cao, M.L.S., M.A.B.
Format
Color Poster, 30.75" x 21.25"