Preview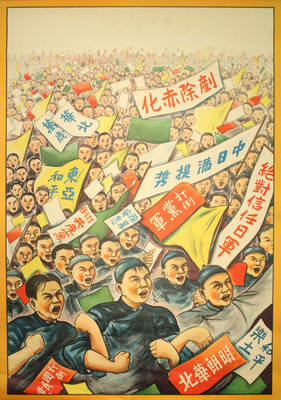 Subject—Topics
World War II; Propaganda
Description
Propaganda poster, in Chinese, produced by Japanese-sponsored governments in China during Sino-Japanese War (1937-1945). These governments were established by major Japanese military commands, and posters were used to promote cooperation between Chinese and Japanese. English translation is "Absolutely trust the Japanese Army. Down with the Kuomintang Army!." Chinese: 絕對信任日軍,打倒黨軍!
Contributors
Translations made by Tanya Cao, M.L.S., M.A.B.
Format
Color Poster, 29.25" x 20.5"