Preview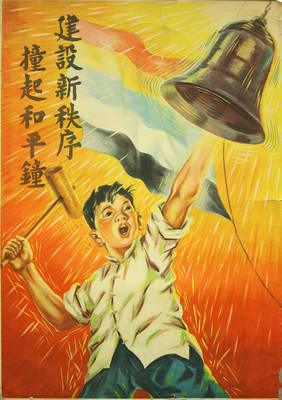 Subject—Topics
World War II; Propaganda
Description
Propaganda poster, in Chinese, produced by Japanese-sponsored governments in China during Sino-Japanese War (1937-1945). These governments were established by major Japanese military commands, and posters were used to promote cooperation between Chinese and Japanese. English translation is "Build new order, ring the peace bell." Chinese: 建設新秩序,撞起和平鍾.
Contributors
Translations made by Tanya Cao, M.L.S., M.A.B.
Format
Color Poster, 41.5" x 29.5"