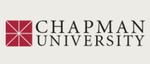 Description
"In what follows, then, I would like to think through Levinas's ideas on transcendence and ethics in such a way as to map out a new pathway for approaching Shakespeare's great tragedy. As unorthodox as it may sound, I propose to shed light on the darkling religiosity of King Lear by turning-not to the theological doctrines of early modem Christians-but to the postmodern ethics of a twentieth-century Jew."
Publisher
Purdue University Press
City
West Lafayette, Indiana
Keywords
King Lear, Cordelia, Christianity, Judaism, Emmanuel Levinas, ethics, philosophy
Disciplines
Applied Ethics | Christianity | Dramatic Literature, Criticism and Theory | Ethics and Political Philosophy | Ethics in Religion | Jewish Studies | Literature in English, British Isles | Other Philosophy | Other Religion | Religious Thought, Theology and Philosophy of Religion | Theatre History
Recommended Citation
Kent R. Lehnhof, "Theology, Phenomenology, and the Divine in King Lear." Of Levinas and Shakespeare: "To See Another Thus". Editied by Moshe Gold, Sandor Goodhart, and Kent Lehnhof, Purdue University Press, 2018, pp. 107-22.
Copyright
Purdue University Press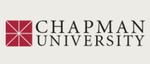 Included in
Applied Ethics Commons, Christianity Commons, Dramatic Literature, Criticism and Theory Commons, Ethics and Political Philosophy Commons, Ethics in Religion Commons, Jewish Studies Commons, Literature in English, British Isles Commons, Other Philosophy Commons, Other Religion Commons, Religious Thought, Theology and Philosophy of Religion Commons, Theatre History Commons
COinS