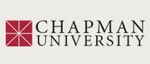 Title
Becoming a Critical Citizen: A Marxist-Humanist Critique
Description
"Rehabilitating Marxism in the field of education does not mean trying to bring back a sort of fashionable "retro" or soft-focus Marxism that scholars in cultural studies have flirted with for too many years. Instead, it draws from the notion that Marxist historical materialist critique offers among the best analyses needed today in the struggle for an anticapitalist future. Many contemporary cultural studies scholars all too readily dismiss this "classical" Marxist thought as being unaware of its own Eurocentrist assumptions and viewpoints, not to mention its linkage to an Enlightenment modernity that has long since faded after the so-called demise of industrial society and the advent of what has been called the new "digital society." This situation has been particularly acute since 1968, with the withering of the state as the primary site of revolutionary struggle among antagonistic classes."
Disciplines
Bilingual, Multilingual, and Multicultural Education | Curriculum and Social Inquiry | Education | Educational Assessment, Evaluation, and Research
Recommended Citation
Suoranta, J., McLaren, P., & Jaramillo, N. (2011). Becoming a critical citizen: A Marxist-humanist critique. In H. Alexander, H. Pinson, & Y. Yonah (Eds.), Citizenship, education, and social conflict: Israeli political education in a global perspective (pp. 39-60). London and New York: Routledge.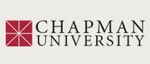 COinS