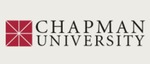 Title
Critical Pedagogy and Predatory Culture: Oppositional Politics in a Postmodern Era
Description
This book is a principled, accessible and highly stimulating discussion of a politics of resistance for today. Ranging widely over issues of identity, representation, culture and schooling, it will be required reading for students of radical pedagogy, sociology and political science.
Disciplines
Bilingual, Multilingual, and Multicultural Education | Curriculum and Social Inquiry | Education | Educational Assessment, Evaluation, and Research
Recommended Citation
McLaren, P. (1995). Critical pedagogy and predatory culture: Oppositional politics in a postmodern era. New York, NY: Routledge.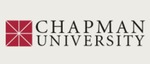 COinS