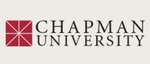 Title
Seeking Democracy in American Schools: Countering Epistemic Violence Through Revolutionary Critical Pedagogy
Description
This chapter begins by describing how America's ideal of democracy is impossible under today's capitalist system that denies human beings access to true equality and freedom. The authors then explore how schools--organized according to the competition and self-centered individualism of capitalism--teach children to believe in a superficial form of "multiculturalism" through a process of epistemic violence that denies them an understanding of how knowledge is produced according to power relations. Finally, this chapter explains how revolutionary critical pedagogy can help counter such epistemic violence and shallow multiculturalism, and offers suggestions for what real teachers can do in their own schools today.
Publisher
Information Age Publishing
Disciplines
Bilingual, Multilingual, and Multicultural Education | Curriculum and Social Inquiry | Education | Educational Assessment, Evaluation, and Research
Recommended Citation
Ryoo, J. & McLaren, P. (2010). Seeking democracy in American schools: Countering epistemic violence through revolutionary critical pedagogy. In R. Hoosain & F. Salili, (Eds.), Democracy and multicultural education (pp. 99-128). Charlotte, NC.: Information Age Publishing.
Copyright
Information Age Publishing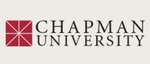 COinS