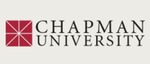 Title
If There Is Anyone Out There
Description
"In the near-necrotic thrall of the 2008 presidential election, most of the discussion centered on the historical magnitude of the climate in which the election took place… The bulk of these questions helped to shape the state of expectant anxiety and intense anticipation experienced by many as the Obama presidential team prepared to take office. However, the reality on the ground proved to be much more dismal than the hopes and dreams unleashed by Obama's scintillating anticipatory rhetoric."
Publisher
Information Age Publishing
Disciplines
Bilingual, Multilingual, and Multicultural Education | Curriculum and Social Inquiry | Education | Educational Assessment, Evaluation, and Research
Recommended Citation
McLaren, P. (2011). If there is anyone out there... In P. R. Carr & B. J. Porfilio (Eds.), The phenomenon of Obama and the agenda for education: Can hope audaciously trump neoliberalism? (pp. 265-285). Charlotte, NC: Information Age Publishing, Inc.
Copyright
Information Age Publishing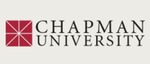 COinS