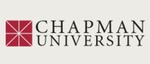 Title
Indoctrination
Description
"Indoctrination is now largely seen by philosophers and other educators as a negative and coercive process in which students are taught what to think as distinct from how to think."
Publisher
Garland Publishing
Disciplines
Bilingual, Multilingual, and Multicultural Education | Curriculum and Social Inquiry | Education | Educational Assessment, Evaluation, and Research
Recommended Citation
McLaren, P., & Pruyn, M. (1996). Indoctrination. In J. J. Chambliss (Ed.), Philosophy of education: An encyclopedia (pp. 303-305). New York: Garland Publishing.
Copyright
Garland Publishing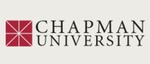 COinS