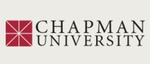 Title
Teacher Education and the Politics of Democratic Reform
Description
"Part of our intention in this chapter is to argue that teacher education institutions need to be reconceived as public spheres… [w]e want to explore how a radicalized teaching force can provide for both empowering teachers and teaching for empowerment."
Publisher
Bergin & Garvey Publishers
Disciplines
Bilingual, Multilingual, and Multicultural Education | Curriculum and Social Inquiry | Education | Educational Assessment, Evaluation, and Research
Recommended Citation
Giroux, H. A., & McLaren, P. (1988). Teacher education and the politics of democratic reform. In H.A. Giroux, Teachers as intellectuals: Toward a critical pedagogy of learning (pp. 158-176). Westport, CT: Bergin and Garvey Publishers.
Copyright
Bergin & Garvey Publishers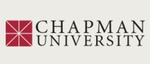 COinS