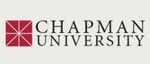 Title
Reproducing Reproduction: The Politics of Tracking
Description
"Although sixty-five years have passed since Count's study, schools continue to reproduce class, gender, and racial inequality. The problem is most clearly evident in institutionalized tracking."
Publisher
Bergin and Garvey Publishers
Disciplines
Bilingual, Multilingual, and Multicultural Education | Curriculum and Social Inquiry | Disability and Equity in Education | Educational Sociology
Recommended Citation
McLaren, P. (1988). Reproducing reproduction: The politics of tracking. In H.A. Giroux (ed.), Teachers as intellectuals: Toward a critical pedagogy of learning (pp. 186-195). Westport, CT: Bergin & Garvey Publishers.
Copyright
Bergin & Garvey Publishers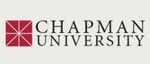 COinS