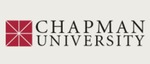 Title
Critical Theory Perspective on Social Class, Race, Gender, and Classroom Management
Description
"This chapter takes a critical theory perspective to address how students and teachers' social class, race, and gender influence the dynamics of classroom life."
Publisher
Lawrence Erlbaum
Disciplines
Bilingual, Multilingual, and Multicultural Education | Curriculum and Social Inquiry | Educational Sociology | Gender and Sexuality | Gender Equity in Education | Inequality and Stratification | Other Sociology | Race and Ethnicity
Recommended Citation
Brantlinger, E. & Danforth, S. (2006). Critical theory perspective on social class, race, gender, and classroom management. In Evertson, C. M. & Weinstein, C. S. (Eds.), Handbook of classroom management: Research, practice, and contemporary issues (pp. 157-180). Mahwah, NJ: Lawrence Erlbaum.
Copyright
Lawrence Erlbaum/Routledge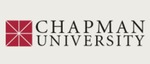 COinS