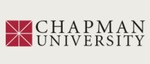 Title
Revolutionary Multiculturalism: Pedagogies of Dissent for the New Millennium
Description
One of the central themes of this volume is the relationship between the political and the pedagogical for educators, activists, artists, and other cultural workers. McLaren argues that the central project ahead in the struggle for social justice is not so much the politics of diversity as the global decentering and dismantling of whiteness.
Disciplines
Bilingual, Multilingual, and Multicultural Education | Curriculum and Social Inquiry | Education | Educational Assessment, Evaluation, and Research
Recommended Citation
McLaren, P. (1997). Revolutionary multiculturalism: Pedagogies of dissent for the new millennium. Boulder, CO: Westview Press.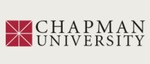 COinS