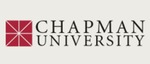 Title
GoT Belfast? How a Television Epic about a War-Torn Land was Employed to Rebrand Northern Ireland
Description
This chapter addresses the role of cine-tourism in destination marketing. Specifically, it analyzes the strategic alliance between the Northern Ireland Tourist Board and HBO, producers of the popular television series Game of Thrones. A narrative analysis is performed on several examples of campaign creative, and traces how the GoT Belfast campaign reimagines Northern Ireland as a tourist destination. The digital and social media campaign of the NITB is evaluated using both qualitative and quantitative performance metrics. The overall success of the GoT Belfast campaign is weighed in terms of economic inducements to attract the filming to Northern Ireland versus the economic impact on the region. Recommendations are offered for future research and for implementation of best practices in cine-tourism management.
Disciplines
Arts Management | International Business | Marketing | Other Business | Tourism | Tourism and Travel
Recommended Citation
Murray, N. M. (2016). GoT Belfast? How a television epic about a war-torn land was employed to rebrand Northern Ireland. In A. Bayraktar & C. Uslay (Eds.), Global place branding campaigns across cities, regions, and nations (pp. 1-24). Hershey, PA: IGI Global.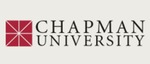 COinS