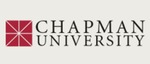 Title
The Sandy Hook Elementary School Shootings
Description
"Unfortunately, extreme situations occur in places we can only hope they would not. The Sandy Hook Elementary School shooting that occurred on 14 December 2012 was an extreme situation. In less than five minutes, a person walked into a school and killed 20 children and six adults. The student victims were eight boys and 12 girls, between six and seven years of age (Reuters, 2012a). The events that occurred that day were well outside the norm of daily activities for the principals, teachers and aides that worked at Sandy Hook in Newtown, CT. We include this tragic event because it illustrates the wide spectrum of extreme situations where inspirational and authentic leadership may emerge. By analyzing the selfless behaviors displayed in this extreme situation, leadership lessons may be learned from those who were thrust into an extreme situation and ran towards it to do what they could to save lives."
Keywords
politics, public policy, leadership, Sandy Hook, mass shootings
Disciplines
Leadership Studies
Recommended Citation
Hurley-Hanson, A.E. & Giannantonio, C.M. The Sandy Hook Elementary School Shootings. In C.M. Giannantonio & A.E. Hurley-Hanson (eds.), Extreme Leadership: Leaders, Teams and Situations Outside the Norm. 2014, 224-236. Cheltenham, UK: Edward Elgar.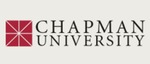 COinS