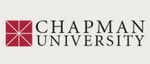 Title
Memes, Memetics and Marketing: A State-of-the-Art Review and a Lifecycle Model of Meme Management in Advertising
Description
The concept of the "meme" has promised to transform our understanding of culture in the same manner as the gene has transformed our knowledge of biology. Yet, memetics has failed to live up to its promise of delivering a more complex and complete model of culture. This paper addresses why the science of memetics has failed to live up to its early promise. It assesses memetics' contribution to explanatory targets of culture, marketing and advertising. The paper analyzes why memetics has received a more positive reception among physical and mathematical sciences than from the social sciences. The social sciences have not been especially receptive to memetics' two over-arching theoretical metaphors of genetics and of viruses of the mind. Nonetheless, a review of popular and successful social media campaigns reveals the popularity of viral themes in the construction of these campaigns. The paper argues that memetics would benefit from the development of a propositional network of empirically testable hypotheses. A lifecycle model of meme management is developed and several testable propositions for memetics in advertising contexts are offered. Finally, we evaluate the prospects for memetics in marketing and call for new theoretical approaches to memetics that rely less on biological, deterministic models of behaviors, and which draw from recent trends in the literature of sociobiology and cultural transmission. The integration of these new theoretical developments into memetics will allow for the integration of cognitive models, in a new and more open model of memetics.
Keywords
Meme, Memetics, advertising, popular culture, viral campaigns, social media, memetic drive, meme fountains, lifecycle model, media celebrities, cultural evolution
Disciplines
Advertising and Promotion Management | Marketing
Recommended Citation
Murray, N., Manrai, A., & Manrai, L. (2014). Memes, memetics and marketing. In Louis Moutinho, Enrique Bigné, and Ajay K. Manrai (Eds.), The Routledge Companion to the Future of Marketing (pp.331-347). New York, NY: Routledge.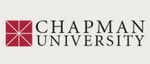 COinS