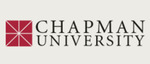 Title
Autism Spectrum Disorder and Generation A: A Forgotten Minority in the Workplace
Description
This chapter will focus on the work experiences and career outcomes of young adults with ASD who are at risk of becoming forgotten minorities in organizations. While there is relatively little research on the careers of individuals with autism spectrum disorder (ASD), research suggests that their life and work outcomes are less favorable than those experienced by the general population (Griffiths et al., 2016). It is predicted that one-half million young adults with ASD will reach adulthood and enter the workforce during the current decade. The term Generation A refer to this incoming cohort of young adults who are likely to need support to successfully navigate the school-to-work transition (Hurley-Hanson et al., 2020). With Generation A poised to enter the workforce in unprecedented numbers, research is needed to help individuals, organizations, and society work together to create successful work experiences and career outcomes for these young adults and to prevent them from becoming forgotten minorities. Specific issues to be addressed in this chapter include the scope and importance of understanding how individuals with ASD, particularly members of Generation A, may become forgotten minorities; the role of functioning level, self-concept, disclosure, stigma, and image norms in preventing Generation A from becoming a forgotten minority; suggestions for future research on forgotten minorities; and implications for human resource management policies and organizational practices.
Publisher
Information Age Publishing
Disciplines
Business Administration, Management, and Operations | Business Law, Public Responsibility, and Ethics | Disability and Equity in Education | Organizational Behavior and Theory | Other Business | Performance Management | Special Education and Teaching | Training and Development
Recommended Citation
Giannantonio, C. M., Hurley-Hanson, A. E., & Griffiths, A. J. (2023). Autism spectrum disorder and Generation A: A forgotten minority in the workplace. In: D. L. Stone, J. H. Dulebohn, B. Murray, & K. M. Lukaszewski (Eds.), Forgotten Minorities in Organizations (pp. 39-72). Information Age Publishing.
Copyright
Information Age Publishing Inc.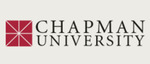 COinS