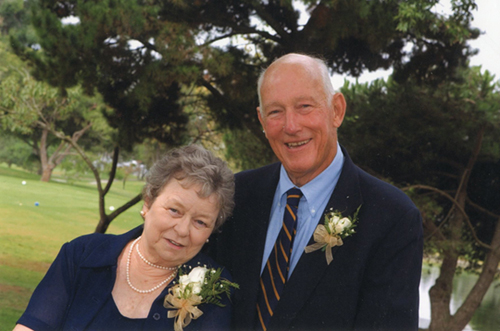 The John and Margaret Class Student Book Collection Contest was established by Margaret Class in memory of her husband, John, to inspire students to create their own personal libraries and book collections and to take joy in the printed book. The contest is open to all currently enrolled full-time Chapman University undergraduate and graduate students and offers cash prizes to the first, second and third place winners.
Contest Rules and Application Process
Submissions must contain the following:
A completed application form
A one-page typed essay, double-spaced and in 12-point font, that describes the focus of the collection and why, how and when the collection was assembled. The essay may discuss the bibliographic elements of the books that make the items unique.
A brief annotated bibliography of the collection. Individual titles should be numbered and short annotations must discuss the importance of the items to the overall collection. Bibliographies may follow any format. Bibliographies remain the property of the Library and may be used for future collection development. Contestants are advised to keep a copy.
An additional annotated bibliographic "wish list" of up to 10 additional titles that the contestant would like to add to their collection in the future. Each annotation should briefly discuss in what manner the item would add value to the collection.
Submit your application package online, as a single file, by Monday, April 17, 2017, at 5:00 p.m. (Requires creation of a free Digital Commons account.)
Contest Guidelines
The purpose of this contest is to highlight a focused collection you own.
The contest is open to any currently enrolled full-time Chapman University students, undergraduate and graduate.
The student must own and have collected all items in the collection.
Collections may contain no more than 50 items. Non-book materials, such as CD's and music scores, may be included but may not consist of more than 20 per cent of the collection.
Collections are judged by quality, not quantity, and need not include rare or valuable books.
Your collection must be a focused collection such as on a subject, author, or genre (examples: westerns, sci-fi, graphic novels,) or book style (examples: bindings, pop-up books, miniature books), and may be in any recognized language.
Previous winners may apply only once per year, and may apply the following year if submitting an entirely different collection.
Collections will be judged by a panel of judges on the coherent adherence to a collection focus and on the well-defined statement of focus in the narrative essay. Additionally, consideration will be given to how well the collection reflects the student's stated goals and interests in his/her essay.
Finalists may be asked to bring collections or selected items from the collections to the Leatherby Libraries for final judging.
Applicants will be notified as to the outcome of their submission by letter, email, or telephone.
Awards will take place at an informal ceremony in the spring semester in the Center for American War Letters. Three cash awards for first, second, and third place winners will be presented.
**National Contest: First place winners of the Class Student Book Collection Contest are eligible for the National Collegiate Book Collecting Contest, sponsored by the Antiquarian Booksellers Association of America, the Rare Books and Special Collections Division of the Library of Congress, and other bibliophilic organizations.
For additional information, please contact Stephanie George at sgeorge@chapman.edu or (714) 532-7719.
About John and Margaret Class
John F. Class II and Margaret Lloyd met on a double date in Riverside, CA and married while John was serving as a 2nd Lieutenant USA at the Presidio, San Francisco. John attended UC Berkeley while Margaret attended Mills College.
The couple eventually moved to Riverside and then to their home of 45 years in Huntington Beach. John worked for Ford Aeroneutronics in Newport Beach where he was an engineering physicist developing drone planes and rockets. During this time, Margaret enrolled in classes at UC Irvine and received a history degree and a teaching credential in 1967. Margaret taught kindergarten at Christ Lutheran in Costa Mesa and taught science to first and fourth graders in the Anaheim School District. Margaret and John were blessed with four children: Becky, Don, Mets and Marianne.
John passed away in 2008 and Margaret took to traveling and volunteering. Her volunteering is legion and has included: the Junior League of Riverside, the Hoag Hospital Auxilliary, the Board of Directors of the Girls clubs, Girl Scout leader, teaching the history of Huntington Beach in various schools.
Margaret and John Class belonged to the Miniature Book Society, the Book Club of California, the Movable Book Society, and Los Compadres, among others. Together they pursued their love of book collecting, and pursued the book arts, such as making books and bookbinding. They had owned the largest private collection of leaf books and Margaret currently owns a very large collection of miniature and movable books.
Winners from 2017
1st Place: "Behind the Magic: A Research Collection on the History of The Walt Disney Company", Scott Prusko
2nd Place: "An Appreciation for Angst", Gianina Hatton
Winners from 2016
1st Place: "The Art of Storytelling" Literature Collection, Lauren Cruz
2nd Place: "Tattered Fiction", Murphy Studebaker
3rd Place: "Who Wore What When: A Literary Collection on the History of Costume and Fashion", Manon Wogahn
Winners from 2011
1st Place: "Co-Production: A Scientific Approach to the Humanities", Kirsten Moore