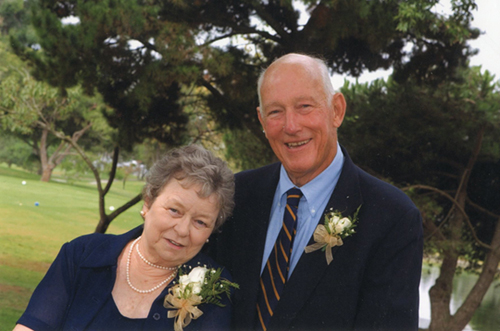 The John and Margaret Class Student Book Collection Contest was established by Margaret Class in memory of her husband, John, to inspire students to create their own personal libraries and book collections and to take joy in the printed book. The contest was open to all currently enrolled full-time Chapman University undergraduate and graduate students and offered cash prizes to the first, second and third place winners. The purpose of the contest was to highlight a focused collection belonging to the student, centered around a subject, author, genre, or book style, and required students to create an annotated bibliography of their collections as well as a wishlist for future additions. First place winners of the Class Student Book Collection Contest were eligible for the National Collegiate Book Collecting Contest, sponsored by the Antiquarian Booksellers Association of America, the Rare Books and Special Collections Division of the Library of Congress, and other bibliophilic organizations. The final year of the contest was 2017.
About John and Margaret Class
John F. Class II and Margaret Lloyd met on a double date in Riverside, CA and married while John was serving as a 2nd Lieutenant USA at the Presidio, San Francisco. John attended UC Berkeley while Margaret attended Mills College.
The couple eventually moved to Riverside and then to their home of 45 years in Huntington Beach. John worked for Ford Aeroneutronics in Newport Beach where he was an engineering physicist developing drone planes and rockets. During this time, Margaret enrolled in classes at UC Irvine and received a history degree and a teaching credential in 1967. Margaret taught kindergarten at Christ Lutheran in Costa Mesa and taught science to first and fourth graders in the Anaheim School District. Margaret and John were blessed with four children: Becky, Don, Mets and Marianne.
John passed away in 2008 and Margaret took to traveling and volunteering. Her volunteering is legion and has included: the Junior League of Riverside, the Hoag Hospital Auxilliary, the Board of Directors of the Girls clubs, Girl Scout leader, teaching the history of Huntington Beach in various schools.
Margaret and John Class belonged to the Miniature Book Society, the Book Club of California, the Movable Book Society, and Los Compadres, among others. Together they pursued their love of book collecting, and pursued the book arts, such as making books and bookbinding. They had owned the largest private collection of leaf books and Margaret currently owns a very large collection of miniature and movable books.
Winners from 2017
1st Place: "Behind the Magic: A Research Collection on the History of The Walt Disney Company", Scott Prusko
2nd Place: "An Appreciation for Angst", Gianina Hatton
Winners from 2016
1st Place: "The Art of Storytelling" Literature Collection, Lauren Cruz
2nd Place: "Tattered Fiction", Murphy Studebaker
3rd Place: "Who Wore What When: A Literary Collection on the History of Costume and Fashion", Manon Wogahn
Winners from 2011
1st Place: "Co-Production: A Scientific Approach to the Humanities", Kirsten Moore