Title
Preview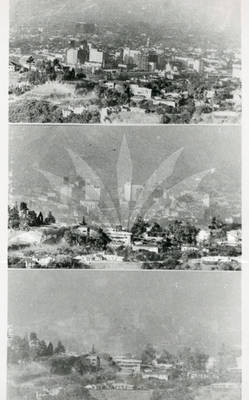 Identifier
35160004243045
Subject—Topics
Pollution; Air pollution.
Description
Dense smog settled on Los Angeles for the second straight day causing eye irritation and a first stage alert to be declared by the Air Pollution Control District. These pictures showed how the smog settled on the Hollywood business district as the morning progressed. the top picture was snapped at 8 am; the middle picture at 9 am; and the bottom picture at 10 am.
Format
Black and White Photograph, 8" x 10"
Source
United Press International