Preview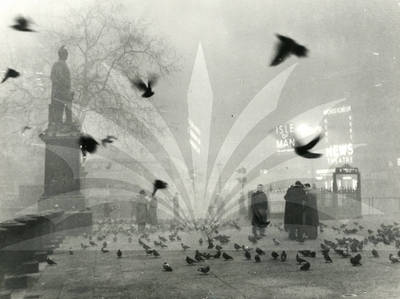 Identifier
35160004243037
Subject—Topics
Pollution; Air pollution.
Description
London's Trafalgar Square seems to be a refuge for ghost-like things which flutter mysteriously through the fog. By a curious quirk of nature a pea soup fog has blanketed the world's largest city for three straight days while the rest of England basks in sunshine. The fog's so bad that a Mallard duck flying low crashed into one, John McLean, as he walked home. He suffered head injuries. These pigeons were observed to limit their flights lest they get lost. The picture was made at midday.
Format
Black and White Photograph, 8" x 10"
Source
United Press International