Preview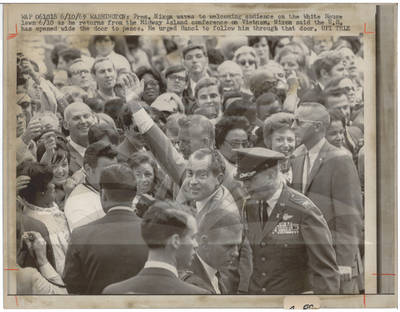 Identifier
35160004354818
Subject—Names
Nixon, Richard M.
Subject—Places
Vietnam; Southeast Asia
Subject—Topics
Vietnam War, 1961-1975
Description
Washington: Pres. Nixon waves to welcoming audience on the White House lawn 6/10 as he returns from the Midway Island conference on Vietnam. Nixon said the U.S. has opened wide the door to peace. He urged Hanoi to follow him through that door.
Format
BW Photograph, 11" x 8.5"
Source
United Press International