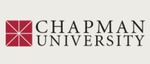 Title
European Farmers and Their Protests
Description
"In this chapter, we explore how the establishment of the European Union has influenced the face of contentious politics within European agriculture. Specifically, we analyze agricultural protests that occurred between 1992 and 1997, in order to gain a better understanding of how national governments and citizens have responded to changes brought about by European integration....In particular, we are interested in the forms that European farmers' protests have taken, with an eye for evidence of 'Europeanization,' 'domestication,' and 'transnationalization' of protest. Our results provide a picture of the forms Europeans' farmers protests have taken since the MacSharry reforms in 1992."
Publisher
Rowman & Littlefield
Disciplines
Agricultural Economics | European Languages and Societies
Recommended Citation
Bush, E., & Simi, P. (2001). European farmers and their protests." In D. Imig & S. Tarrow (Eds.), Contentious Europeans: Protest and politics in an emerging polity (pp. 97-121). Lanham, MD: Rowman & Littlefield.
Copyright
Rowman & Littlefield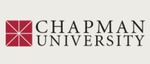 COinS