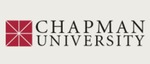 Description
Despite all the hype surrounding the "New Atheism," the United States remains one of the most religious nations on Earth. In fact, 95% of Americans believe in God--a level of agreement rarely seen in American life. The greatest divisions in America are not between atheists and believers, or even between people of different faiths. What divides us, this groundbreaking book shows, is how we conceive of God and the role He plays in our daily lives.
America's Four Gods draws on the most wide-ranging, comprehensive, and illuminating survey of American's religious beliefs ever conducted to offer a systematic exploration of how Americans view God. Paul Froese and Christopher Bader argue that many of America's most intractable social and political divisions emerge from religious convictions that are deeply held but rarely openly discussed. Drawing upon original survey data from thousands of Americans and a wealth of in-depth interviews from all parts of the country, Froese and Bader trace America's cultural and political diversity to its ultimate source--differing opinions about God. They show that regardless of our religious tradition (or lack thereof), Americans worship four distinct types of God: The Authoritative God--who is both engaged in the world and judgmental; The Benevolent God--who loves and helps us in spite of our failings; The Critical God--who catalogs our sins but does not punish them (at least not in this life); and The Distant God--who stands apart from the world He created. The authors show that these four conceptions of God form the basis of our worldviews and are among the most powerful predictors of how we feel about the most contentious issues in American life.
Publisher
Oxford University Press
Keywords
God, gods, religion, America, American religion, Christianity, new atheism, role of God, view of God
Disciplines
American Politics | Christian Denominations and Sects | Christianity | Comparative Methodologies and Theories | Family, Life Course, and Society | History of Religions of Western Origin | New Religious Movements | Other Religion | Other Sociology | Place and Environment | Religion | Religious Thought, Theology and Philosophy of Religion | Sociology | Sociology of Culture | Sociology of Religion | United States History
Recommended Citation
Froese, P., & Bader, C. (2010). America's four gods: What we say about God and what that says about us. Oxford, UK: Oxford University Press.
Copyright
Oxford University Press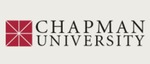 Included in
American Politics Commons, Christian Denominations and Sects Commons, Christianity Commons, Comparative Methodologies and Theories Commons, Family, Life Course, and Society Commons, History of Religions of Western Origin Commons, New Religious Movements Commons, Other Religion Commons, Other Sociology Commons, Place and Environment Commons, Religious Thought, Theology and Philosophy of Religion Commons, Sociology of Culture Commons, Sociology of Religion Commons, United States History Commons
COinS