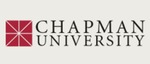 Title
Disaster Through a Gender Lens: A Case Study from Haiti
Description
Until recently, disaster research and disaster relief practices have been looked upon with a gender-blind eye, with the male perspective taken as universally representative. However, scholars have begun applying a gender lens to focus on the difference in impact on and experiences of the different genders. This chapter explores the characteristics of a gender approach and explains why it is essential when preparing for and responding to disasters, and how gender-sensitive policies have been hampered in the past. It uses the 2010 earthquake in Haiti as a case study to show how broader socioeconomic and cultural contexts have highlighted gender weaknesses in the response and recovery effort, and offers steps forward to more equitable treatment.
Keywords
disaster relief, gender, Haiti, women, recovery efforts
Disciplines
Emergency and Disaster Management | Gender and Sexuality | Social Work | Sociology of Culture
Recommended Citation
Horton, L. (2015). Disaster through a gender lens: A case study from Haiti. In R. Dahlberg, O. Rubin, and M. T. Vendelø (Eds.), Disaster research: Multidisciplinary and international perspectives. Oxon, UK: Routledge.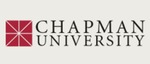 COinS