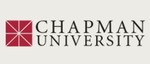 Description
"In this chapter we argue that the current popularity of paranonnal topics, in particular ghosts, 'monsters' (such as Bigfoot and the Loch Ness Monster), UFOs and UFO abductions, can be partially traced to key changes in the discourse about paranormal subjects since the 1970s. These changes have produced a paranormal 'product' that can be easily experienced by a wide variety of people and in this chapter we explore how American-exported paranormal 'products' have been impacting a country outside of the anglosphere: Italy."
Keywords
paranormal, ghosts, monsters, Big Foot, Loch Ness Monster, Nessie, UFOs, abductions, aliens, Italy
Recommended Citation
Molle, A. & C. D. Bader. (2014). 'Paranormal science' from America to Italy: A case of cultural homogenisation. In O. Jenzen and S. R. Munt. Farnham (Eds.), The Ashgate research companion to paranormal cultures (pp.121-138). Farnham, UK: Ashgate.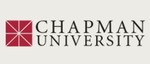 COinS