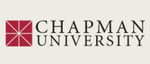 Title
Ethnographic Terminalia: Co-curation and the Role of the Anecdote in Practice The Ethnographic Terminalia Collective
Description
Ethnographic Terminalia has worked in a collaborative curatorial mode aimed at developing and fostering space for anthropology and art interactions since 2009. The anecdote has been critical for enabling and sustaining the collaborative labour. This chapter shows how sharing anecdotes, what one sometimes call anecdoteing, is generative of co-action and care. It participates in the reconstitution of shared memories laced with the sustained practices of observing and listening. The chapter unpacks the sociality and complexity of anecdotes within the collective action of the anecdoteing practices of the Ethnographic Terminalia Collective that draw from curatorial opportunities for shared remembering, and at other times the reality of collective forgetting. In the continuous work of care and maintenance that goes into collective curation, moments of interpellation help to generate group solidarity because they also work to generate collective memories and tactics. The internal and uncommunicated narratives of individuals with a shared experience require moments of reconstruction, representation and reflection.
Publication Date
12-26-2019
Disciplines
Art and Design | Social and Cultural Anthropology
Recommended Citation
Takaragawa, S., Smith, T. L., McDonald, F. P., Hennessy, K., & Campbell, C. (2019). Ethnographic Terminalia: co-curation and the role of the anecdote in practice . In R. Sansi (Ed.), The anthropologist as curator. Routledge.
Copyright
Roger Sansi and contributors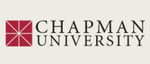 COinS