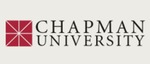 Title
American Swastika: Inside the White Power Movement's Hidden Spaces of Hate
Description
This second edition of the acclaimed American Swastika provides an up-to-date perspective on the white power movement in America. The book takes readers through hidden enclaves of hate, exploring how white supremacy movements thrive nationwide and how we can work to prevent future violence. Filled with powerful case studies, interviews, and first-person accounts, the book explains the differences between various hate groups, then shows how white supremacy groups cultivate their membership through Aryan homes, parties, rituals, music festivals, and online propaganda.
Publisher
Rowman & Littlefield
Disciplines
Place and Environment | Politics and Social Change | Race and Ethnicity | Social Control, Law, Crime, and Deviance | Social Psychology and Interaction | Sociology of Culture
Recommended Citation
Simi, P., & Futrell, R. (2015). American swastika: Inside the white power movement's hidden spaces of hate. (2nd ed.). Lanham, MD: Rowman & Littlefield.
Copyright
Rowman & Littlefield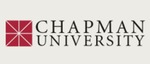 COinS