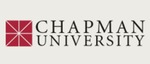 Title
Amphiphilic, Peptide-Modified Core/Shell Microgels
Description
Thermoresponsive poly(N-isopropylacrylamide) (pNIPAm) core/shell particles bearing primary amine groups in either core or shell were prepared via two-stage, free radical precipitation polymerization, using 2-aminoethyl methacrylate (AEMA) as a comonomer. The amine groups were then used to initiate ring-opening polymerization of γ-benzyl L-glutamate N-carboxyanhydride (BLG-NCA), producing poly(γ-benzyl L-glutamate) (PBLG) side chains covalently anchored to the particles. Photon Correlation Spectroscopy (PCS) and 1H NMR were employed to characterize these particles. A shift of phase transition to a lower temperature and an increase in particle des welling volume ratios were observed as a result of grafting hydrophobic PBLG chains to the particles. Further studies by 1H NMR in different solvents indicate that the PBLG chains grafted from the particle shell phase separate on the pNIPAm networks in aqueous media but remain well solvated in DMSO. Together, these results suggest that both core- and shell-grafted architectures can be synthesized with equal ease, and that the particle structure and colloidal behavior can be manipulated by tuning the relative solubility of the network and graft portions of the particle.
Keywords
microgel, core/shell, PBLG, pNIPAm, phase separation
Disciplines
Polymer Chemistry
Recommended Citation
Gan, D. J.; Lyon, L. A., Amphiphilic, peptide-modified core/shell microgels. In Smart Colloidal Materials, Richtering, W., Ed. 2006; Vol. 133, pp 1-8.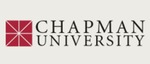 COinS