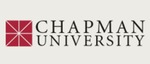 Title
Beyond Wavefunctions: A Time-Symmetric Nonlocal Ontology for Quantum Mechanics
Description
"We take Agassi's attitude to QM as an invitation to present some insights we have gained during our research in this field. Following is a highly non-technical account of a few works which we believe begins to merge into a novel and rich picture of physical reality."
Disciplines
Quantum Physics
Recommended Citation
Aharonov, Y., Cohen, E., & Elitzur, A. C. (2017). Beyond wavefunctions: A time-symmetric nonlocal ontology for quantum mechanics. In N. Bar-Am & S. Gattei (Eds.), Encouraging openness: Essays for Joseph Agassi on the occasion of his 90th birthday (pp. 235-241). Cham: Springer.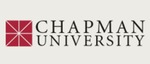 COinS