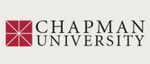 Title
The Fock Space in the Slice Hyperholomorphic Setting
Description
In this paper we introduce and study some basic properties of the Fock space (also known as Segal-Bargmann space) in the slice hyperholomorphic setting. We discuss both the case of slice regular functions over quaternions and also the case of slice monogenic functions with values in a Clifford algebra. In the specific setting of quaternions, we also introduce the full Fock space. This paper can be seen as the beginning of the study of infinite dimensional analysis in the quaternionic setting.
Disciplines
Algebra | Discrete Mathematics and Combinatorics | Other Mathematics
Recommended Citation
D. Alpay, F. Colombo, I. Sabadini and G. Salomon, The Fock space in the slice hyperholomorphic setting. In Hypercomplex Analysis: New perspectives and applications Trends in Mathematics (Birkhäuser, Basel), pp. 43-59 (2014).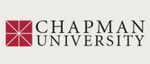 COinS