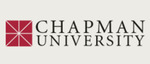 Description
"Historically, exile has been a political act that has various philosophical and psychological ramifications. In the Roman world, exile was a substitute for physical death.1 Adorno argues that exile is a 'life in suspension' as a result of being placed in the diasporic conditions of estrangement. For Adorno, 'it is part of morality not to be at home in one's home,'2 since being in exile makes one a perpetual stranger and sharpens one's ethical stance. The idea of being a stranger leads to the significance of the issue of empathy. In this chapter, I discuss Shinran and Maimonides as I maintain that the focus in some of their writings demonstrates the effects of exile as 'place' for empathy. I further propose a link between empathy and ethics by viewing empathy as a measure of genuine ethical concern."
Publisher
University of Hawai'i Press
Disciplines
Migration Studies | Other Philosophy
Recommended Citation
Maymind, Ilana. "Exile as 'Place' for Empathy." In Philosophies of Place: An Intercultural Conversation, edited by Peter D. Hershock and Roger T. Ames, 271–87. University of Hawai'i Press, 2019.
Copyright
University of Hawai'i Press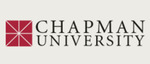 Included in
COinS