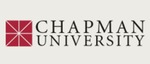 Description
"To fully grasp the implications of the gendering of voice in this literature, we must first understand the religious context that generates these voices and the life stories of the saintly figures in whose names these voices continue to be spoken. Accordingly, we will trace the origins and nature of devotional Hinduism. Theologically gender inclusive and embracing a feminine spiritual identity, the stories and songs of its saints will nevertheless reveal an ongoing bias against women and upholding of patriarchal norms that is continually challenged, particularly by women saints whose life stories follow very different trajectories than their male counterparts, and that male and female devotees alike must transcend. We will explore the nuances of male saints speaking of their love for God in female voice, in contrast to women saints doing so. Such analysis will lead us to consider the larger implications of subsequent devotees, both male and female, speaking in these gendered saints' voices. While touching on a wide range of male and female saints' stories and songs, we will focus in more detail on arguably the two most popular poet-saints-the sixteenth century royal female devotee of Krgia, MirabaI, and, by way of contrast, the fifteenth-century low-caste male devotee of the Lord beyond form, Kabir."
Publication Date
10-17-2019
Disciplines
Hindu Studies | History of Religions of Eastern Origins | Other Feminist, Gender, and Sexuality Studies | Other Religion | Religious Thought, Theology and Philosophy of Religion | Women's Studies
Recommended Citation
Martin, Nancy M. "The Gendering of Voice in Medieval Hindu Literature." In The Bloomsbury Research Handbook of Indian Philosophy and Gender, edited by Veena R. Howard, 97-123. London: Bloomsbury, 2020.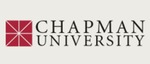 COinS