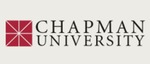 Title
Physiologic Principles of Resistance Training and Functional Integration for the Injured and Disabled
Description
This chapter focuses on resistance training and the physiologic effects on athletes and individuals who have injuries or those who have permanent physical disabilities.
Keywords
Resistence training, injuries, disabilities, pressure, movement, rehabilitation therapy
Disciplines
Physical Therapy
Recommended Citation
Cipriani D, Falkel JE. Physiologic Principles of Resistance Training and Functional Integration for the Injured and Disabled. In: Magee DJ, Zachazewski JE, Quillen WS, eds. Scientific Foundations and Principles of Practice in Musculoskeletal Rehabilitation. Philadelphia PA: WB Saunders; 2007:432-457.
Copyright
WB Saunders/Elsevier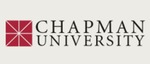 COinS