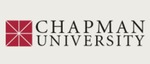 Description
"This chapter is written in the spirit of optimism, suggesting that self-organization is just such a general theory that may assist in providing a deeper, scientifically grounded understanding of the complex biopsychosocial processes involved in psychotherapy. To provide some foundation to this rather grand suggestion, the following review rests on five more specific theoretical propositions stemming from self-organization theory... The analysis of these propositions begins with an integrative review of traditional theories of interpersonal process through the lens of nonlinear dynamical systems (NDS) and self-organization theory in particular. Next, the contemporary empirical and theoretical developments using NDS to understand psychotherapy process are reviewed. Finally, some general conclusions are drawn, and avenues for future research are suggested. The goal here is not to do away with the rich diversity in approaches to therapy. Rather, the aim is to frame such approaches as approaches, rather than as theories, and to the these approaches together through a deeper understanding of self-organizing interpersonal processes in psychotherapy. With these goals in mind, five specific questions pertaining to depth, breadth, and clinical relevance are addressed[.]"
Publisher
Cambridge University Press
Keywords
interpersonal processes, self-organization, information flows, nonlinear dynamical systems, psychotherapy, biopsychosocial processes
Disciplines
Movement and Mind-Body Therapies | Other Psychiatry and Psychology | Other Rehabilitation and Therapy | Psychology
Recommended Citation
Pincus, D. (2009). Coherence, complexity, and information flow: Self-organizing processes in psychotherapy. In S. J. Guastello, M. Koopmans, and D. Pincus (Eds.), Chaos and complexity in psychology: The theory of nonlinear dynamical systems(pp.335-369). New York: Cambridge University Press.
Copyright
Cambridge University Press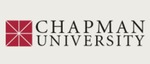 COinS