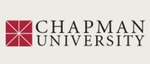 Title
Imagery for Pain Relief: A Scientifically Grounded Guidebook for Clinicians
Description
Imagery for pain relief, the first book of its kind, familiarizes the reader with basic scientific information about pain and mental imagery and shows why imagery is a valuable tool for pain management. Scientifically grounded and easy to read, it provides readers with a wealth of practical information, including imagery techniques that have been successfully used in the past. This is a useful text not only for physicians and clinical psychologists, but also for counselors, social workers, nurses, and graduate students in all health-related fields, including sports medicine.
Keywords
mental imagery, pain management, imagery techniques, pain relief, scientific information
Disciplines
Alternative and Complementary Medicine | Movement and Mind-Body Therapies | Other Medicine and Health Sciences | Other Psychiatry and Psychology | Other Rehabilitation and Therapy | Psychological Phenomena and Processes
Recommended Citation
Pincus, David, and Anees A. Sheikh. (2010). Imagery for pain relief: a scientifically grounded guidebook for clinicians. New York: Routledge.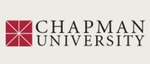 COinS