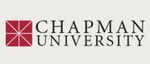 Description
This section focuses on Ernst Röhm, was both an avid supporter of the national socialist movement in Germany and a homosexual.
Publisher
http://www.glbtq.com/
Keywords
Homosexuality in Europe, Paragraph 175, Sexual Profligacy, Nazi party, Sturm Abteilung, Homosexuality under Hitler
Disciplines
European History | Lesbian, Gay, Bisexual, and Transgender Studies
Recommended Citation
Babst, Gordon A. 2004. "Ernst Röhm," In GLBTQ an Online Encyclopedia of Gay, Lesbian, Bisexual, Transgender & Queer Culture, ed. L. Long and C. Summers. Chicago, IL.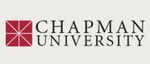 COinS