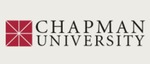 Description
"This chapter will argue that the framers' dual legacy in the area of civil liberties has cast a long historical shadow. Since the early republic, Americans have invoked constitutional civil liberties provisions to challenge customary forms of authority. Yet establishing the abstract legitimacy of one's claim – that it comports with a particular conception of religious liberty or the freedom of speech, for example – has typically been insufficient to prevail in the courts."
Publisher
Cambridge University Press
Disciplines
American Politics | Constitutional Law | Cultural History | Other American Studies | Other History | Other Political Science | Political History | Public History | Social History | United States History
Recommended Citation
Compton, John W. 2018. "Civil Liberties and the Dual Legacy of the Founding". In The Cambridge Companion to the United States Constitution, eds. Karen Orren and John W. Compton. New York: Cambridge University Press, 72-105.
Copyright
Cambridge University Press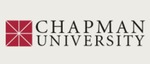 COinS