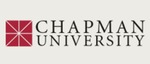 Description
A president who distances himself from stagecraft will find himself upstaged. George H. W. Bush sought to "stay the course" in terms of policy while distancing himself from the public relations strategies employed during the administration of Ronald Reagan, his predecessor. But Bush discovered during his one-term presidency that a strategy of policy continuity coupled with mediocre communication skills "does not make for a strong public image as an effective and active leader in the White House", as author and scholar Lori Cox Han demonstrates in A Presidency Upstaged.
Incorporating extensive archival research from the George Bush Presidential Library at Texas A&M University—including documents only recently available through requests made under the Freedom of Information Act—Han thoroughly examines the public presidency of George H. W. Bush. Han analyzes how communication strategies, relationships with the press, and public opinion polling shaped and defined his image as a leader. The research for this study also includes content analysis of press coverage (both print and television) and major public addresses during the Bush administration.
Publisher
Texas A&M University Press
Keywords
presidents, George H.W. Bush, presidential legacy, public presidency
Disciplines
American Politics | President/Executive Department
Recommended Citation
Cox Han, Lori. 2011. A Presidency Upstaged: The Public Leadership of George Bush. College Station: Texas A&M University Press.
Copyright
© Texas A&M University Press. Not to be used without express permission. http://www.tamupress.com/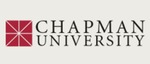 COinS