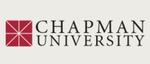 Title
Equal Citizenship and Religious Liberty: An Irresolvable Tension?
Description
In this paper our focus is not on discrimination against religion, but for it. We are concerned that U.S. citizens who are religious believers receive degrees of latitude and deference in the law relative to non-religious believers that privilege religion in general in American society to the detriment of the equal citizenship and standing of other citizens. In many cases, the citizens most impacted by religious deference are precisely those who have been identified in law and policy partly through the lens of majority religious belief, as not deserving of equal consideration. This not ought to be an effect of constitutionally securing religious freedom. We distinguish religion-based deference in law and policy with respect to race and sexual orientation to illustrate the conundrums we find, conundrums that are highlighted in the Supreme Court's recent Hobby Lobby decision.
Disciplines
American Politics | Other Religion | Religion | Sociology of Culture | Sociology of Religion
Recommended Citation
Babst, Gordon A., and John W. Compton. 2016. "Equal Citizenship and Religious Liberty: An Irresolvable Tension?" In Citizenship and Immigration - Borders, Migration and Political Membership in a Global Age, eds. Ann E. Cudd and Win-chiat Lee. Switzerland: Springer, 91-104.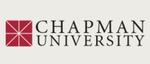 COinS