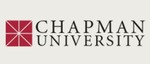 Description
This section focuses on American psychologist Evelyn Hooker and her pioneering studies on male homosexuality in the 1950s and 1960s. These studies challenged the "sickness" model of homosexuality then prevalent, and helped pave the way for the modern gay rights movement.
Keywords
Psychology, Gay Men, Same-Sex Relationships, Sickness Model of Homosexuality, Evelyn Hooker
Disciplines
Lesbian, Gay, Bisexual, and Transgender Studies | Psychology
Recommended Citation
Babst, Gordon A. 2004. "Evelyn Hooker." In GLBTQ an Online Encyclopedia of Gay, Lesbian, Bisexual, Transgender & Queer Culture, ed. L. Long and C. Summers. Chicago, IL.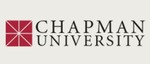 COinS