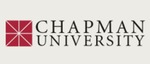 Title
Of Mottos and Morals
Description
Whether in slogans, catchphrases, adages or proverbs, we encounter mottos every day, but we rarely take time to reflect on them. In Of Mottos and Morals: Simple Words for Complex Virtues, Martin explores the possibility that mottos themselves are worthy of serious thought, examining how they contribute to moral guidance and help us grapple with complexity.
Publisher
Rowman & Littlefield
Keywords
Mottoes, Moral and Ethical Aspects, Slogans, Proverbs, Social Aspects
Disciplines
Ethics and Political Philosophy | Other Philosophy | Philosophy of Language
Recommended Citation
Martin, Mike W. Of Mottos and Morals. Plymouth, UK: Rowman & Littlefield, 2013.
Copyright
Rowman & Littlefield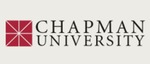 COinS