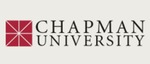 Description
As commonly understood, professional ethics consists of shared duties and episodic dilemmas--the responsibilities incumbent on all members of specific professions joined together with the dilemmas that arise when these responsibilities conflict. Martin challenges this "consensus paradigm" as he rethinks professional ethics to include personal commitments and ideals, of which many are not mandatory. Using specific examples from a wide range of professions, including medicine, law, high school teaching, journalism, engineering, and ministry, he explores how personal commitments motivate, guide, and give meaning to work.
Publisher
Oxford University Press
Keywords
Professional Ethics, Moral Philosophy, Dilemmas, Consensus Paradigm, Personal Commitment, Ideals, Moral Psychology, Virtues, Self-Fulfillment, Character
Disciplines
Ethics and Political Philosophy | Psychology
Recommended Citation
Martin, Mike W. Meaningful Work: Rethinking Professional Ethics. New York, NY: Oxford University Press, 2000.
Copyright
Oxford University Press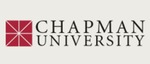 COinS