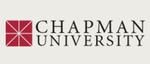 Title
Paradoxes of Happiness
Description
Should happiness be pursued directly and deliberately, keeping our eyes on the prize? Doing so is self-defeating, according to the paradox of happiness, for it undermines meaning and even enjoyment. Instead we should participate in activities and relationships that we find inherently meaningful, rather than solely because of the happiness we hope to find in them. Then, with any luck, happiness will come indirectly. I believe this paradox expresses an important truth, albeit by using a dollop of hyperbole. Indeed, it expresses a number of truths that are highlighted by dividing the paradox of happiness into a dozen more specific paradoxes concerning aims (hedonism, self-interest), success, freedom, and attitudes.
Keywords
Moral Philosophy, Happiness, Paradoxes of Happiness, Hedonism, Freedom, Success
Recommended Citation
Martin, Mike W. "Paradoxes of Happiness." The Exploration of Happiness. Ed. Antonella Delle Fave. Dordrecht: Springer Netherlands, 2013. 31-46.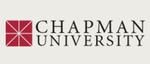 COinS