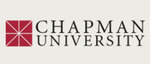 Description
"Mindfulness has become a popular virtue. No longer just a fancy word for attentiveness, mindfulness denotes a wide-ranging excellence that promotes stress relief, emotional control, rational decision-making, concentration at work and at school and in sports, and-my interest-skills in developing and using technology. Although Buddhists have long celebrated mindfulness, recent health psychologists sing fuller-throated paeans. One therapist declares that "mindfulness frees us to act more wisely and skillfully in our everyday decisions" and provides "the solution' to countless daily difficulties (Siegel 2010, 34). Another prominent psychologist traces most problems to an absence of mindfulness: "Virtually all of our problems-personal, interpersonal, professional, and societal-either directly or indirectly stem from mindlessness" (Langer 2014, xiii). Such claims are overblown, but I agree that mindfulness warrants attention in thinking about technology."
Publication Date
8-19-2021
Publisher
Oxford University Press
Disciplines
Other Philosophy | Philosophy of Mind
Recommended Citation
Martin, Mike W. 2021. "Mindful Technology." In Science, Technology, and Virtues: Contemporary Perspectives, edited by Emanuele Ratti and Thomas A. Stapleford, 97-116. New York: Oxford University Press.
Copyright
Oxford University Press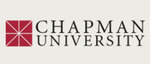 Included in
COinS