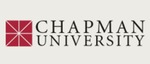 Title
Balancing Work And Leisure
Description
What does it mean to live a balanced life, and in particular to maintain balance between work and leisure? Balance is often celebrated for its contribution to happiness. Yet happiness is also one of the main criteria for telling when lives are balanced. Other criteria include health and moral responsibility. As elsewhere, these criteria are multifaceted and sometimes conflicting in good lives.
Publisher
Lexington Books
Keywords
Moral Philosophy, Happiness, Balance, Work, Leisure, Mental Health, Responsibility
Recommended Citation
Martin, Mike W. "Balancing Work And Leisure." The Value of Time and Leisure in a World of Work. Eds. Mitchell R. Haney and A. David Kline. Plymouth, UK: Lexington Books, 2010. 7-24.
Copyright
Lexington Books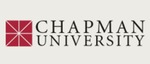 COinS