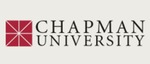 Description
"When violence breaks out in a country, foreign governments face a difficult dilemma: should they intervene on behalf of the victims, or should they remain spectators? Each choice offers its own perils, and philosophers Fernando R. Tesón and Bas van der Vossen offer contrasting views of intervention by employing modern analytic philosophy, particularly just war theory. Tesón and van der Vossen refer to and weigh the consequences of past, present, and future interventions in Syria, Somalia, Rwanda, Bosnia, Iraq, Lybia, Egypt, and more."
Publication Date
11-1-2017
Publisher
Oxford University Press
Disciplines
Ethics and Political Philosophy | International Relations | Military and Veterans Studies | Other Philosophy | Other Political Science | Peace and Conflict Studies
Recommended Citation
Tesón, Fernando R., and Bas van der Vossen. Debating Humanitarian Intervention: Should We Try to Save Strangers? Oxford University Press, 2017.
Copyright
Oxford University Press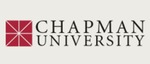 COinS